About Us
At All About Water Coffs Harbour. We supply and install a large array of water filtration systems and solutions. For more than 20 years, our team has provided domestic and commercial clients with equipment to ensure their drinking water is filtered, clean and free of waterborne pathogens.
Our team specialises in reverse osmosis, ultraviolet, sediment, carbon, and ceramic water filters and conditioners. Whether you require a twin undersink water filtration unit for your home, or a UV water sterilizer for your business—our state of the art products are guaranteed to satisfy.
All About Water is dedicated to creating water filtration solutions our valued clients can depend on, from odour control cartridges and disposable sediment filters, to reverse osmosis systems and countertop filtration technology. We also provide water analysis reports, so you can rest easy.
Don't put up with dirty drinking water. Contact All About Water in Coffs Harbour today.
Product Sales
We have an array of  Water filtration systems,
 Counter top systems. Twin undersink systems, RO systems, UV systems
, Shower filters, Reverse osmosis technology, Ceramic filters, 
Dedicated faucets + More..
Servicing
Water analysis reports

Installations

Mobile service

Consultations
Installation
We can provide Domestic Installations, Srvicing and replacments within the Coffs Harbour Region. In addition to this we have a network of Qualified Plumbers who are availabe for larger installations , food services and emergency repair works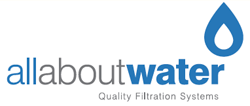 11 Cook Drive, Coffs Harbour NSW
Home     About     Contact        -     Residential Filtration   -   Commercial & Food Services